NEW BUTTON SETS-
Cute, fun buttons for your Niteflirt listings!
Each set on this page are sold only once 
Button Sets are priced as marked Button Choices for any set are Tribute (any amounts), Tip or Tip Me (any amounts), Buy Now, Photos, Pics, Video, Goodies, Skype, Blog, Website, Wishlist, MP3 if you need something else just let me know
Buttons are shown on a white background but if you email me or send a link, a sample of the background you will place them on I will match the color of the button background. The buttons shown below are just samples of the styles, colors can be changed to your preferred color.
Watermark will be removed on purchased sets.
Star Buttons:
Purple Star Animated Buttons:
5 buttons – 10.00 / 10 buttons – 18.00 / 20 Buttons – 25.00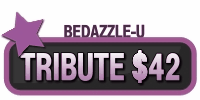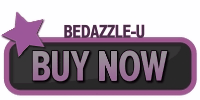 Gold Star Animated Buttons:
5 buttons – 10.00 / 10 buttons – 18.00 / 20 Buttons – 25.00
Silver Star Animated Buttons Set 1:
5 buttons – 10.00 / 10 buttons – 18.00 / 20 Buttons – 25.00
Silver Star Animated Buttons Set 2:
5 buttons – 10.00 / 10 buttons – 18.00 / 20 Buttons – 25.00
Blue and black Star Animated Buttons:
5 buttons – 10.00 / 10 buttons – 18.00 / 20 Buttons – 25.00
Lip Buttons:
Purple animated lip buttons
5 buttons – 10.00 / 10 buttons – 18.00 / 20 Buttons – 25.00
Shiny Pink Lips (static)
5 buttons – 7.00 / 10 buttons – 10.00 / 20 Buttons – 15.00

Shiny Blue Lips (static)
5 buttons – 7.00 / 10 buttons – 10.00 / 20 Buttons – 15.00
Heart Buttons:
Lime Heart Buttons (static)
Best on light colored backgrounds
5 buttons – 7.00 / 10 buttons – 10.00 / 20 Buttons – 15.00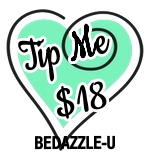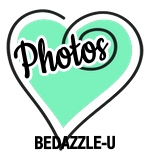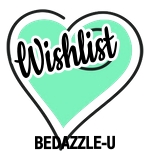 Polka Dot Heart Buttons (static)
Best on light colored backgrounds
5 buttons – 7.00 / 10 buttons – 10.00 / 20 Buttons – 15.00
Candy Buttons:
Pink Lollipop Buttons (static)
5 buttons – 7.00 / 10 buttons – 10.00 / 20 Buttons – 15.00
Tribute Only Buttons:
Simple Square(static)
10 Tribute Buttons – 10.00
Red Skull Animated
10 Tribute Buttons – 15.00
Miscellaneous  Buttons:
Pink Goodie Button – animated:
1 button – 3.00 
Pink/purple Wishlist Button – animated:
1 button – 3.00 
15.00 Animated Buttons Sets:
Rose Color Button – animated:
10 buttons –15 .00 


Zebra print  Button – animated:
10 buttons – 15.00 


Red and black Button – animated:
10 buttons – 15.00 


Red burst – animated:
10 buttons – 15.00 

Blue Light – animated:
10 buttons – 15.00